Australia
Widespread rainfall has refilled the Murray-Darling Basin and accessible water volumes are at the highest level since January 2019, plus there's been good inflows into on-farm storage and improved soil moisture across much of NSW and southern Queensland.
The latest BOM (Bureau of Meterology) outlook now sits at an alert status La Nina watch which is very good news.
La Nina brings higher rainfall across eastern, central and northern Australia and occurs every three to seven years; it could provide relief into 2023 but right now Australia's Biomass – hasn't looked like this good in a while.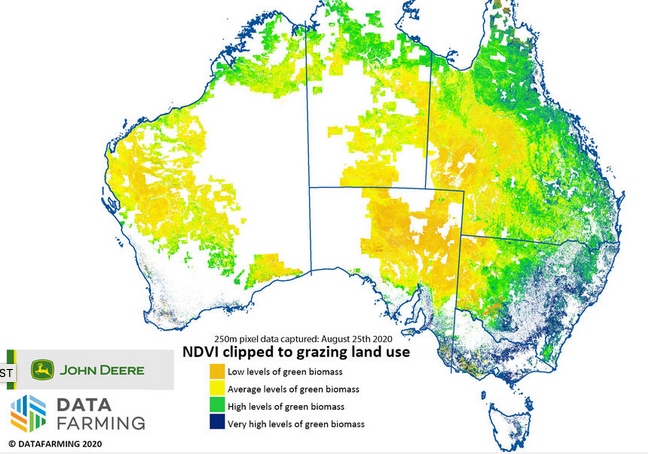 New Zealand
The developing La Nina event may reduce the risk of an early dry spell this spring and bring a great deal of relief to drought hit areas. Much of the North Island entered winter well behind on year-to-date rainfall figures and
NIWA data shows that, south of Waikato, most parts of New Zealand through August have recorded only between 15-50% of their usual August rainfall. And this on top of a dry summer autumn period.
Most regions came out of winter still two-thirds behind their year-to-date averages so La Nina will give farmers the chance to rebuild their supplementary feed supplies which were depleted through the drought. the extent of it will be felt in October.